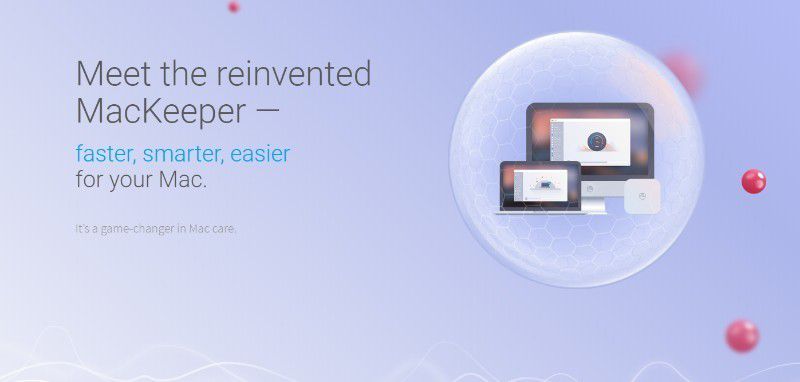 MacKeeper, as the awfully obvious name gives away, is an antivirus software for your Mac. It provides a bundle of many useful features and functionalities to keep your system safe and protected.
In total, you will get access to 18 different applications packed in this security suite. This includes everything from your basic antivirus scanner, to internet security, memory cleaner, update tracker, and much more. Furthermore, considering all the functionalities you are getting, it is also priced competitively making it easily accessible.
Here we will be going over some of the main features and functionalities provided by the program, so you can decide if it is the right security software for your device. So without further ado, let's get started:
MacKeeper: Features
As we mentioned earlier, the antivirus provides users with 18 different security tools to help protect and optimize your system. These functionalities can be neatly organized into the following categories:
Active Protection
The main reason for purchasing an antivirus is to safeguard your system from malicious software that can harm your machine, or worse – steal data. MacKeeper is developed to work in the background and actively protect your system from all such malware. You don't need to worry, as the entire process is handled automatically without compromising on system performance.
To protect your system, you will get:
Antivirus scanner
Mail Attachment scanner.
Junk Cleanup
Junk files tend to eat up your storage space and make your system much slower. This is why MacKeeper delivers a bunch of useful tools to help clean up all these unnecessary files and keep your Mac performing smoothly. Some of these features include:
Cache Cleaner.
Binaries Cleaner.
Leftover Cleaner.
Log Cleaner.
Duplicate Finder.
Memory Cleaner.
Safe Cleanup.
Trash Cleanup.
Adware Cleaner
Optimize System Performance
Alongside scanning your system for any viruses or malware, MacKeeper will also search for any outdated drivers or corrupted files which might be compromising your system's performance. It will then automatically troubleshoot the problem and fix the issue so that everything keeps on running smoothly.
Protection from Online Threats
You are mostly exposed to hacking and malware when you are online. Luckily, MacKeeper comes with internet security functionalities programmed to help you steer away from malicious websites. It will tell you if a site appears sketchy and untrustworthy, thereby preventing exposure to potential malware. Not only this, but it can also save you from potential online hackers, phishing attacks, spyware, and much more.
Track Lost Mac
Another very useful features worth mention is the "Track My Mac" option. If activated, you won't have to worry about your Mac getting stolen. It will show you the location of where your Mac is currently kept, and also take a snapshot of the thief.
Professional Support
Now, if you ever run into any sort of problem even with the application installed, the company has enabled a team of Apple-Certified Professionals to help you out with your query. Their support team of experts is available round-the-clock, 24/7. You can get in touch with them either by phone or using the in-app live chat functionality.