PCProtect Antivirus
Computer viruses evolve rapidly which can put you at risk. Hackers are always developing new ways to steal your information and infiltrate your digital infrastructure. It's crucial that you choose antivirus software to protect your PC. One of the most talked-about antiviruses for 2021 was PCProtect.
If you'd like to know if PCProtect is worth your time and money then read our extensive review below. We'll discuss what security features this PC antivirus can offer you, as well as its main features and pricing plans.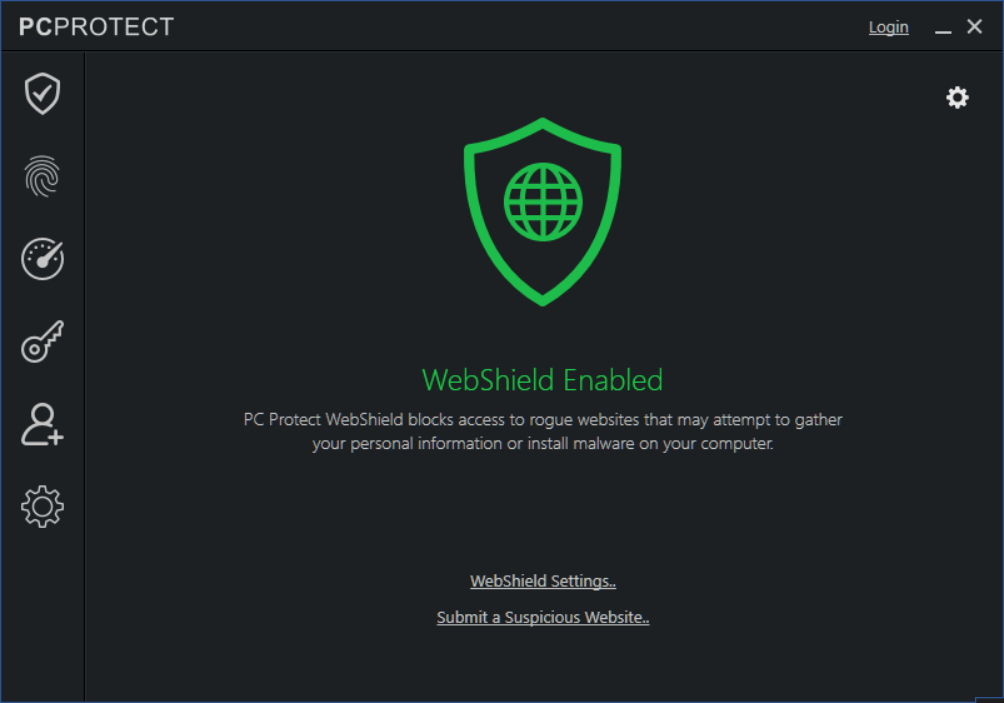 PCProtect Antivirus Overview
PCProtect was founded by a fairly new digital security company called SS Protect Limited. It's a UK based company that's responsible for marketing brands such as TotalAV and Scanguard. The PC antivirus software was developed to protect devices against malware, trojans and viruses. Additionally, PCProtect provides extensive data and privacy security.
This antivirus has a high detection rate because it's powered by Avira's malware scanning engine. You'll also appreciate that PCProtect has extra features such as a start-up program optimizer and a junk file cleaner.
PCProtect Antivirus Product Review
Security Features
PCProtect Antivirus has top of the range security features in the cybersecurity industry. The Data Breach Monitoring feature is a major benefit as it can identify if your email and passwords have been compromised.
Another beneficial security feature is PCProtect has an advanced WebShield that protects your PC against malicious websites. The WebShield will block any attempts of a data breach when browsing the internet.
PCProtect antivirus also stops the latest phishing scams by blocking their URLs. You'll also appreciate that the antivirus blocks annoying and intrusive ads that may disrupt your browsing.
Compatibility
If you have various types of devices PCProtect can secure all of them. It's compatible with smartphones, tablets, laptops as well as your PC. What's more, PCProtect is compatible with operating systems such as Windows, iOS, Android and Mac.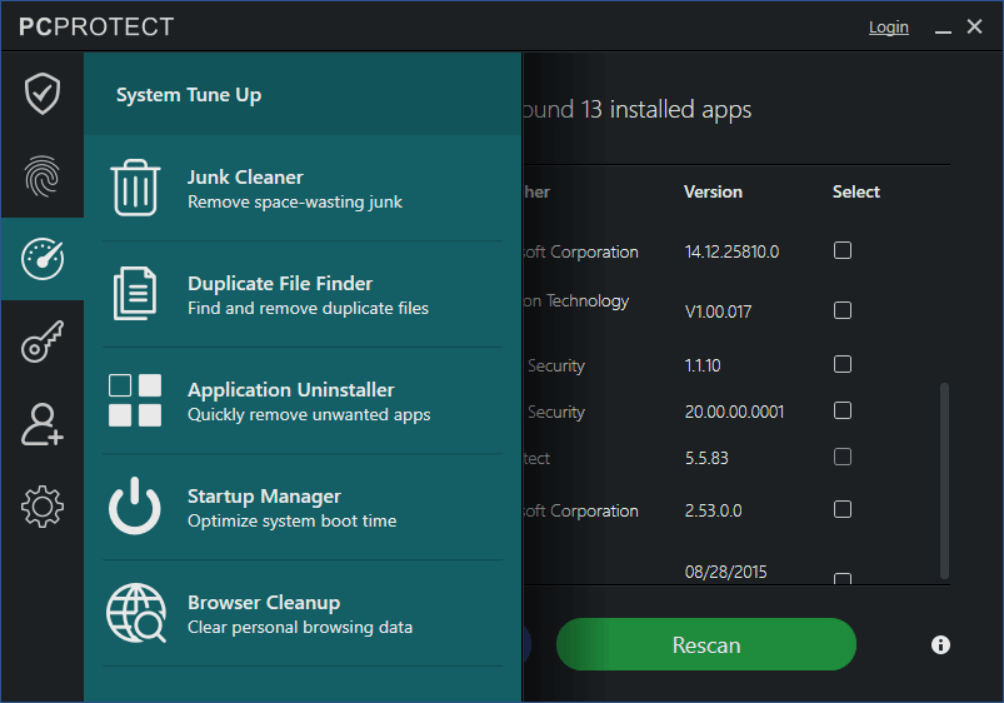 PC Protect Antivirus Features
Privacy
The only real downside to PCProtect is that it collects plenty of personal details about its users which is a major concern. When going through the PC Protects privacy policy it does seem as if you don't have much privacy when using the product. This means that your personal details can be shared with third-party organizations.
VPN Security
PCProtect does offer VPN security that uses OpenVPN and AES-256 encryption. It also supports Perfect Forward Security (PFS). This means you can use PCProtect to hide your IP address so you can browse the internet anonymously.
Real-Time Protection
With PCProtect's real-time protection it will stop malware in its tracks before it can infiltrate your PC. So whether you're using your device at home or on the go, PCProtect will create a barrier so that no viruses can infiltrate your device.
Cookie Tracking Feature
Cookies aren't necessarily harmful to your PC or other digital devices. However, they do raise concerns regarding privacy. If you don't want cookies to be a problem then PCProtect can help clear them regularly. Cookie tracking and clearing can also help speed up your browser.
Duplicate File Finder
Another beneficial feature of PCProtect is its duplicate file finder. This feature helps you free up space on your PC by finding duplicated files such as images, videos, documents and music. When the files are found you can choose to delete them.
Support
Antivirus software wouldn't be complete without extensive user support. Fortunately, PCProtect offers 24/7 customer support through email, live chat or the toll-free phone line. For faster customer support use the live chat feature. For any questions about PCProtect, you can send a message to the company via email.
Pricing
PC Protect has one comprehensive package at $19 For the entire family. This package includes all the features mentioned above plus advanced cloud scanning which is a new feature. You're also provided with a 30-day money-back guarantee.
Main Features
PCProtect stops malware and viruses in their tracks before they can infect your device. It's the ultimate cybersecurity platform that has fast scanning processors and extensive security features:
iOS and Android protection
30-day money-back guarantee
24/7 support
System tune-up optimization tools
Advanced cloud scanning
Junk cleaner
Pros
Affordable package
Compatible with PC, smartphones and tablets
Includes a VPN
Real-time protection
Has a web shield extension
Cons
Doesn't protect your privacy
Poor support
Final Thoughts
Although PCProtect is a fairly new antivirus platform it's feature-rich and easy to install. Real-time protection is one of the features we liked the most about PCProtect because it prevents viruses and malware from infiltrating your device.
The only downside to the antivirus software is that it doesn't protect your privacy. On the other hand, the interface is top-notch which makes it user friendly. And it provides extra features such as a duplicate file finder and a VPN. Refer to this review when deciding if PCProtect is for you.