Panda Security
In their 25 plus years of existence, Panda Security have established themselves as one of the best and most trusted sources of protection on the market. This Spanish company has long been renowned for its development of innovate Antivirus Software, winning several awards in Europe, and has now began to branch out even further into the world of Advanced Cyber Security services. Panda's Collective Intelligence model automatically detects and analyzes malware in real time, making it the first of its kind.
With these accolades, as well as the popularity of their free software, purchasing Panda's Pro packages may seem like a no-brainer. However, every product comes with its strengths and weaknesses. Let's take a closer look at what Panda offers its users.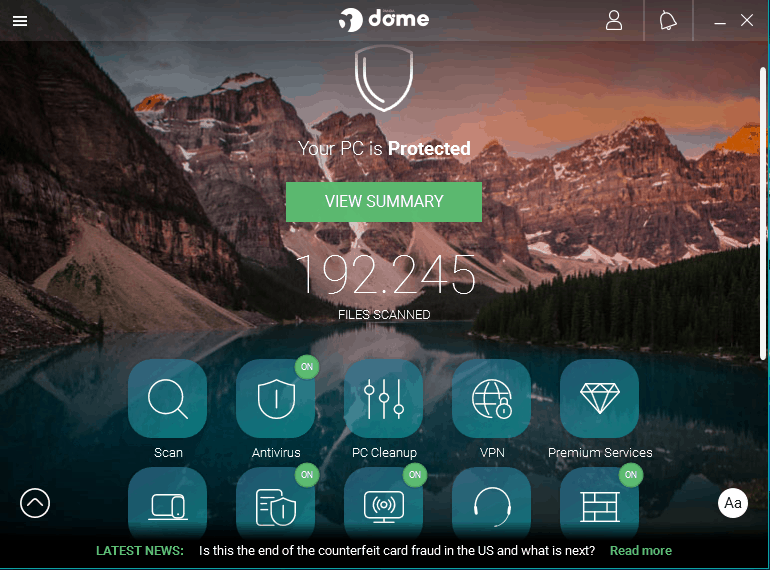 Protection
Panda's antivirus provides top notch protection when searching the internet, downloading files, or doing just about anything else. Panda's security performs remarkably well in lab-tests, and consistently outperforms its competition. The powerful software does, however, run constantly in the background. Some users have noted that this may have a negative impact on the performance of your computer. The features included in their protection are:
VPN for private and anonymous internet browsing
Protection from phishing (fake web pages designed to trick you into entering sensitive information),
allowing for safe online shopping and banking.
Blocking of unsafe websites, unwanted popups, and potentially dangerous file downloads.
Identity protection.
Ransomware protection.
Customization
One of the best things about Panda's software is that it allows for easy and simple customization, putting you in the driver's seat. The option to quickly and easily customize a scan ensures that you get the optimal performance based on your specific needs. You can also have it scan automatically. Whatever your needs and preferences, Panda's antivirus gives you easy and reliable options.
Compatibility
Panda's software is compatible with the biggest, most common operating systems and devices.
Windows
Mac
Android
iPad/iPod
Pricing
Panda offers four distinct packages, the cheapest of which provides only the most basic features, while the most expensive contains everything that the company has to offer. Consider your budget and your needs carefully when deciding which package to purchase.
Technical Support
The support offered by Panda varies based on your subscription type. The basic support which comes along with the "Essential", "Advanced" and "Complete" packages, is, at best, very basic. This includes both telephone support, available only on weekdays, and E-mail.
The Premium package, however, offers chat-support–available 24 hours a day, 7 days a week, 365 days a year—as well as extended hours of telephone support, and even remote-support.
Whichever package you choose, Panda is highly praised for their customer service, so you can rest easy knowing that a quality support team will have a solution to any problem you may run into.
Additional Features
Disinfecting Tool: This downloadable tool allows you to cleanse your system of any viruses you may have already fallen victim to. The best part: it's completely free.
Easy Download and Installation: With quick installation and a convenient interface, setting up Panda's Antivirus Software is easy and hassle-free.
Automatic Updates: With this convenient feature, your software will never require any maintenance, and will never become out of date.
Unique Security Features for Mobile Devices: Panda goes above and beyond when it comes to offering cool security features aimed to prevent physical theft. Have to leave your phone unattended for a long period of time? Enable the feature that sounds an alarm if your phone is moved without the password being entered first.
Free 30-Day Trial: If you're interested in Panda's Antivirus software, you can try it out for 30 days completely risk free. We suggest taking advantage of this feature.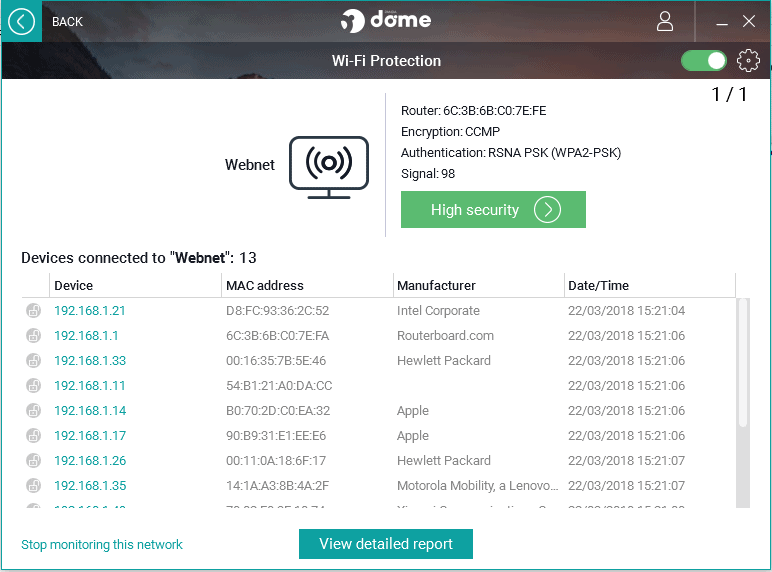 Downsides
Software May Have a Negative Impact on Your Computer's Performance: If your computer already lags or struggles, installing Panda's software may make it worse.
Cluttered Interface: We have to admit, at first, the interface can seem quite cluttered and hard to navigate. However, when you do eventually learn your way around, the quality of all these features, as well as their attention to detail, are sure to amaze you.
The advertised price includes protection for only one device: Panda's software isn't the cheapest to begin with, and if you need to protect multiple devices, it can get quite pricey.
Conclusion
Panda excels at security, providing you with truly superior protection. Its software comes equipped with an extensive set of features, allowing for a customizable experience which can be amazing, but which has also led some users to become lost and frustrated at times. While no software is perfect, Panda's Antivirus delivers superb protection, truly unique features, and great Customer Support, at a price that's high, but reasonable. Whether or not that price is worth it will probably depend largely on your own personal needs and preferences.