Norton
Founded way back in April of 1982, Norton 360 is one of the most widely trusted software companies on the market. With over 50 million customers, Norton has truly become a household name. Many computers even have Norton Software installed on them by the manufacturer before they ever hit the shelves.
Norton's software has faced numerous criticisms — from lagging your system, to being notoriously difficult or even impossible to uninstall. Despite these concerns for such a large company some degree of criticism is unavoidable. Norton continues to win numerous awards and remains one of the most highly regarded companies in the industry.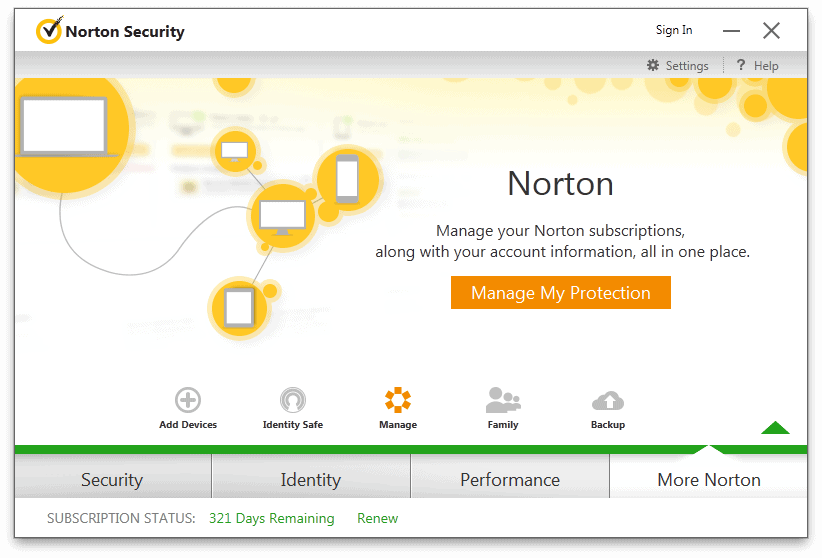 Protection
If elite level security is your main concern, Norton may be the perfect choice for you. The software has scores top ratings in lab tests and offers a 100 % virus free guarantee. Let's look at some of their security features.
Email Security Norton uses threat isolation and advanced analytics to protect your Email against attackers as well as data-leakage and other user-errors.
Cloud Security With cloud-based storage exploding in recent years, Norton has made protecting it one of their biggest priorities.
Network SecurityProtects against and removes malware, spyware, and adware.
VPN Allows users to search the internet privately and anonymously.
Automatic Updates No manual update requirement means that you'll never fall behind or become vulnerable.
One of the few downsides of Norton's great security is that it may sometimes target safe programs and files, often removing them from your device altogether. Overall, however, Norton is the best of the best when it comes to keeping you safe.
Compatibility
One of the best things about Norton 360 is that it's available for a wide variety of systems.
Windows
Mac
Android
iOS Devices
Pricing
Norton offers three different packages for customers to choose from. The difference between the cheapest and most expensive is quite large, both as far as price and included features.
Value
Overall, Norton is one of the more expensive software programs on the market today. This high price is largely due to the Brand name, as well as the user-friendly nature of the program. The installation and setup are both almost effortless. If you decide to purchase Norton Antivirus Software, you'll be getting a very accessible product that you can trust, for a slightly inflated price.
Technical Support
Offering support to their customers is the one area in which Norton fails.
When in need of help, you're forced to either fill out or submit a form online before being able to talk with a real person or try your luck using the "live chat" on their website, both of which can be extremely time consuming and frustrating. Users are often left to find answers on their own via forums.
Additional Features
Norton Power Eraser: This free virus removal tool performs a powerful scan, targeting any viruses that the normal software could possibly miss. This can also target legitimate programs. Be sure to carefully review the scan before removing files.
Auto/scheduled scans: Schedule and customize a scan for specific results or let the auto scan do all the work for you. Norton offers you that versatility.
Disk Optimization: This feature allows you to defragment your computer, improving its performance.
Norton Startup Manager: This allows you to stop unwanted programs from starting up, greatly freeing up resources and allowing your computer to run more smoothly.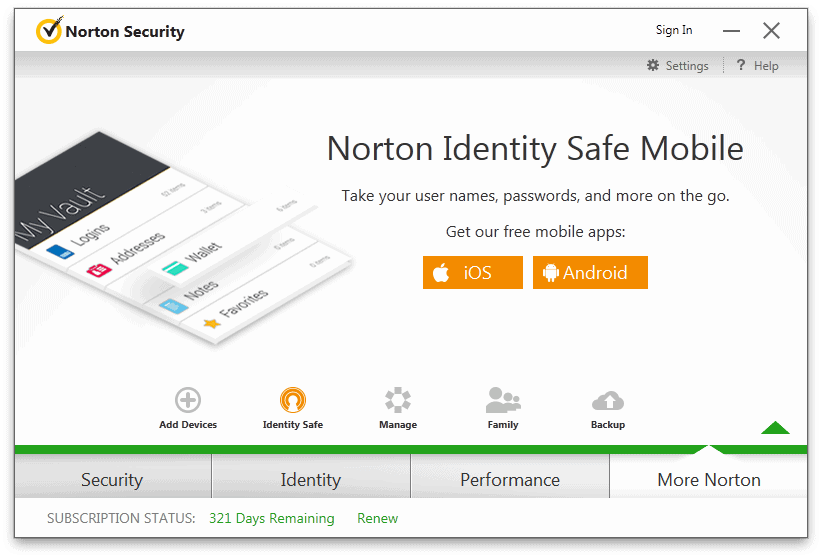 Downsides
Norton Software Can Slow Your Computer Down: If this is a big concern for you, you might need to look elsewhere.
Unwanted Pop-Ups: Norton is known for annoying pop-ups that persist even when you disable them in the settings.
Extremely Difficult to Uninstall: Norton Antivirus Software can be quite intrusive–this is especially problematic if it comes factory installed—and the task of removing the software from your computer can be monumental.
Poor Customer Service and Support: With millions of users, Norton has, unfortunately, adopted a highly impersonal, and ultimately, unhelpful customer service system.
Conclusion
Norton Antivirus comes with its fair share of flaws. It does, however, provide award-winning security that you can always depend on. The more expensive Norton packages allow you to protect multiple devices and offer plenty of versatility and extra features. If you decide to look past the issues, you'll be getting a product that's easy to install, easy to use and guaranteed to protect any device.