Intego
Intego is a renowned Mac security company that was founded in the late 90s. Founded by Laurent Marteau, Intego's first antivirus program was released in 1997. Dubbed 'Rival,' it quickly became one of the go-to antivirus solutions for Mac OS 8. With over two decades of experience in security software, Intego has found its place in a large percentage of Mac OS systems.
Intego is responsible for making some of the most popular internet security software for MacOS and Mac OS X, which includes data protection, antivirus, anti-spam, firewall, and backup software. With offices all over the world, including the US, France, and Japan, Intego's products are meant for the global audience.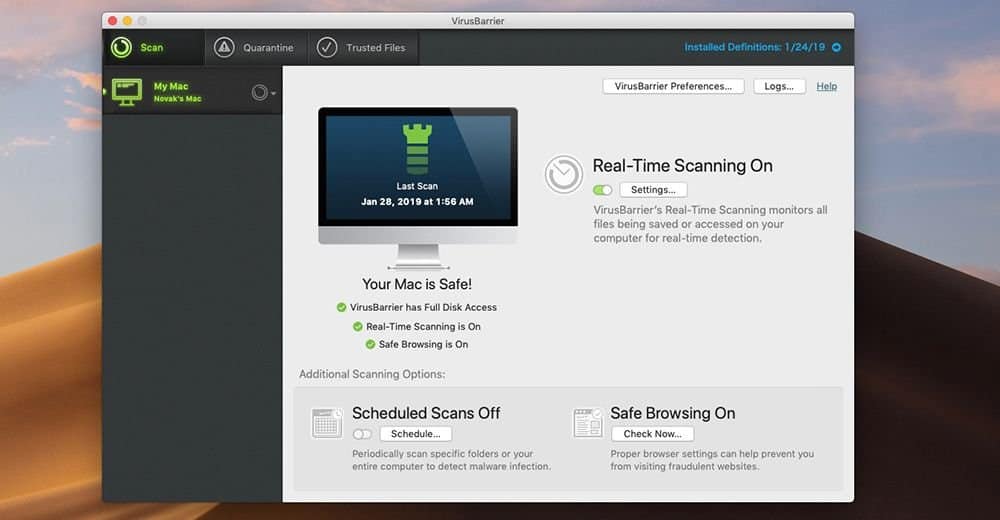 Protection
VirusBarrier X9
The latest version of Intego comes with its patented VirusBarrier X9 protection. The proprietary malware and virus detection tool has been in production for over a decade. It is capable of "continuous file monitoring," which allows files to be scanned as soon as they are created on your system.
Quarantine
Unlike some other popular antivirus solutions, Intego does not automatically delete any malware or spyware. Instead, malicious files are moved to a quarantine zone, and users are notified to take action. It prevents any unwanted system slowdowns and crashes that may be caused due to the flagged files being moved around.
Automatic Virus Definition Updates
Digital threats are on the rise, and even though Mac OS is considered to be much safer than Windows, Intego makes it a point to update virus definitions for its software actively. You do not need to setup automatic updates manually, and the software handles all updates on your behalf in the background without eating up too many system resources or your bandwidth.
100% Malware Detection
One of the biggest advantages of owning a Mac OS system is the security features that are available by default. Intego's expertise at Mac OS security has proven that their software is capable of detecting 100% of all known Mac OS malware. With certifications and awards backing Intego's claims, there is little reason to be concerned about your digital security.
Windows and Linux Threat Detection
A unique feature that Intego has built-in is the ability to scan for Windows and Linux malware. A number of Mac OS users may need to download files for the other two major operating systems for work or personal reasons. While Windows and Linux threats are inconsequential to Mac OS systems, it prevents the risk of other computers being infected when transferring files.
Compatibility
Mac OS X 10.8 – macOS 10.14
mac OS Big Sur 11.4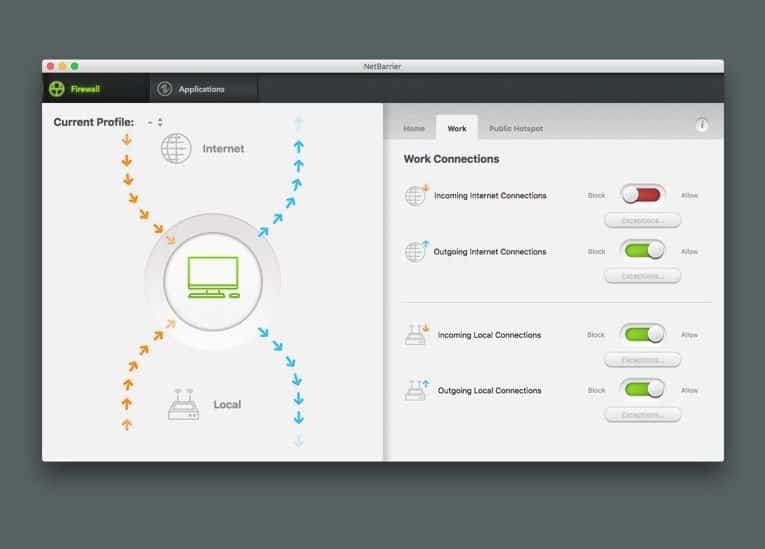 Downsides
No Browser Extension
Intego does not have its own browser extension and safe browsing features built into Safari. However, the lack of a browser extension is not concerning at all considering the number of online safety features that are built into the software. Intego also scans all incoming emails to ensure you are protected at all times from online threats.
Windows Malware Handling
While MacOS malware is easily detected and kept in check by the app, some sophisticated Windows malware may sneak into your computer. With Windows being the primary target for malware creators, it is difficult for Intego to keep up with all known malware from the OS. However, Windows malware does not affect Mac OS users, and you do not have to worry about your system being infected.
Conclusion
Intego is one of the most reliable solutions for Mac OS. All of the flagship products, including internet security and child protection suites, are very effective at dealing with online threats. Overall, they are worth it for any Mac user looking for an antivirus program. The Mac Internet Security X9 offers the best value for money as it includes all of the important features you would need to keep yourself and your family safe from online threats.