BullGuard
BullGuard Antivirus is a pocket-friendly antivirus software and security tool for guarding your system against hackers, malware, and viruses. Having an antivirus software is a staple nowadays. With the ever-increasing number of threat in the cyberspace, you are not safe, as you browse the web, or install certain software into your system.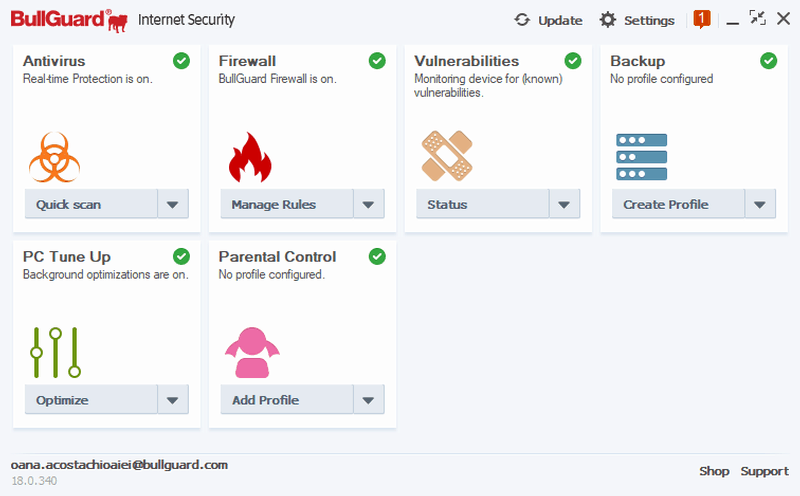 Antiviruses like BullGuard can help protect you from these threats and keep your system running smoothly. Its work is simple. It will keep you protected in real-time from any malware attacks, run full system scans whenever you want, and keep you safe from fraudulent or malicious websites. The software handles all these basics beautifully and also adds in a bunch of additional features to give you more value for money.
BullGuard Features
Besides covering all the basics of what an antivirus should do, BullGuard used to provide an additional spam filtering option. However, with the latest update (2018 edition) this functionality was removed. Now, you have features like a standalone antivirus in the vulnerability scanner, and a dedicated Game Booster component – which is unusual for any antivirus software. The software essentially comes with three core features:
Real-time Antivirus protection., which includes:

Anti-phishing
Anti-malware
Anti-ransomware
And safe browsing

A Vulnerability scanner to monitor weak spots in your system.
A Game Booster to optimize gaming performances.
Behavioral Engine
It will automatically keep scanning your system to detect any suspicious files or any threat and lock it down in quarantine so it doesn't damage your machine. The vulnerability scanner will alert you about unsigned drivers through which malware can enter your system. The Game Booster detects if any fullscreen program is running and limits its resource consumption so that the game can perform optimally.
Pricing
Comparing BullGuard to other popular antivirus software like Kaspersky, Bitdefender, or Norton, you will notice that it is much more affordable.
Customer Support
Once you have purchased a license, you are entitled to the company's free 24/7 live support team. If you are facing any issues, you will be connected to a team of experts who will help to solve them.
The support team can be accessed by telephone or online chat, whichever suits you best. They work hard to resolve any problems in the shortest time possible.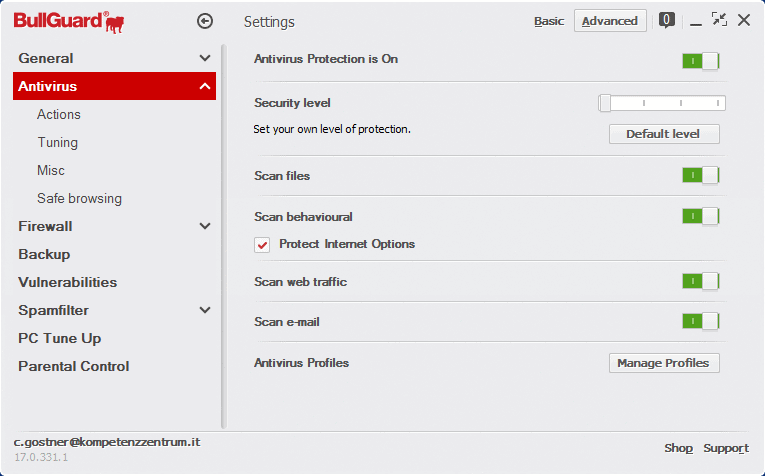 Conclusion
The efficiency of BullGuard Antivirus can be judged by its price point. Being a premium antivirus software, it will provide better protection when compared to free alternatives. However, when compared to its competitors like Kaspersky and Bitdefender, the software does struggle with false positives.
Also, some lab tests have pointed out that although BullGuard is more than capable at handling any real-world threat, it does miss out on some obscure yet dangerous threats. The casual user can buy BullGuard Antivirus without any second thought. But power users who access deeper parts of the internet are advised to choose a more premium Antivirus.