7 Reasons Why You Need an Antivirus Solution for Your Home or Business
Oct. 26, 2020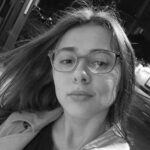 She's passionate about researching any new advances in technology, making heran expert on topics ranging from online security to cryptocurrencies.
Sometimes people don't realize their devices have been hacked until it's too late. If you're in a business setting viruses on your devices could cost you thousands of dollars. Additionally, if you don't have antivirus protecting your home devices all your personal data could be compromised.
You want antivirus software that has high-end security features and customizable operation so you can have complete control over how you want to shield your devices from malware. If you still don't have antivirus software on your devices then today's article is for you.
Keep reading to find out why you may need antivirus solutions whether you're a business owner or for personal use.
1. Affordable Protection on Personal Files and Data
There aren't many companies nowadays that have physical filing systems. Employee banking details, residential addresses and contact details are all stored on corporate devices. Similar to a business setting most people have personal data on their SmartPhones or PCs that need to be protected.
Antivirus software is perhaps the most crucial part of protecting personal files from hackers. If you want to keep your personal files confidential then you must have extensive antivirus software installed on every device you own.
You should pick an antivirus platform that has many security features that are customizable. If you want an antivirus for personal use, pick one that will protect you from cyber threats when browsing the web or when you download files.
2. Email Protection
Many companies use emails to communicate with staff members, business partners, management and more. But sometimes if staff members aren't careful they can accidentally click on an email that contains malware or phishing.
Integrating high-end antivirus software onto all your business devices will scan every company email and block messages that could contain viruses. These emails get filtered into a spam folder and can be automatically or manually deleted by employees or your IT crew.
Filtering harmful emails prevents employees from accidentally clicking or sending out harmful mails that could contain malware.
3. High-End Online Security
Some sales representatives use the internet to find a potential prospect or to conduct research for marketing campaigns. In a residential setting, people may use the internet to watch videos, download images or send files from one device to another.
Most antivirus platforms provide a strong internet firewall that scans and protects data that's sent and received from devices. If malware is detected through files the antivirus software will either alert you so you can remove the threat manually or it will eradicate the virus for you.
You must have antivirus stored on all internet compatible devices to prevent cyber hackers from gaining access to your data.
4. There are More User Packets Under a Subscription
There are times where you might not get antivirus software because you have too many digital devices. Furthermore, you may be concerned about the cost of buying antivirus software for all your internet compatible hardware.
Now there are antivirus platforms that allow you to connect 10 or even unlimited devices on one subscription. This is a huge advantage for business owners or people with large families. Select an antivirus that allows you to protect all your computers, tablets and SmartPhone under one package.
5. Protect Your Cloud
Many people use cloud computing to store documentation which saves space on hard drives and servers. But your cloud can also be at risk of potential hackers and malware. Select an antivirus platform that's specifically designed to protect cloud-based storage.
6. Extra Features to Look For
There are many antivirus platforms that will provide extra features that you can benefit from. Select antivirus software that has the following extra features so you can optimize your cybersecurity:
Has a file shredder to permanently delete digital documents
Blocks viruses from removable devices
Some antivirus have built-in VPN services
Contains an ad blocker
Some antivirus software offer password managers
Spam filter
USB scanners
Auto clean up
Parental control
Employee web monitoring
7. Optimize the Performance of Your Device
Malware and junk ware can slow down the performance of your device. Installing antivirus defragments RAM allowing more memory to be utilized which speeds up the performance of your hardware.
The antivirus will remove all malicious software on your device that's forcing it to run unnecessary tasks in the background. As a result your digital hardware will run faster because your device will be working to run important tasks instead of running malware.
Final Thoughts
An antivirus platform has become a necessity for companies and personal use. There are always new types of malware that are developed to try infiltrate corporate devices or people who are not cautious about the type of information they store on their devices.
That's why you must pick antivirus software that has regular updates so that it can protect your devices from new threats that are developed. Always use a reliable antivirus that is credible so it will provide onboard and internet cybersecurity for all your devices.
1. Norton
Windows, Mac, Android, iOS Compatible
Removes Spyware, Malware and Adware
100% Guarantee Virus Removal or Money-Back
VPN Internet Security & Web Protection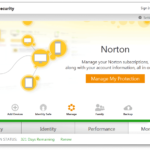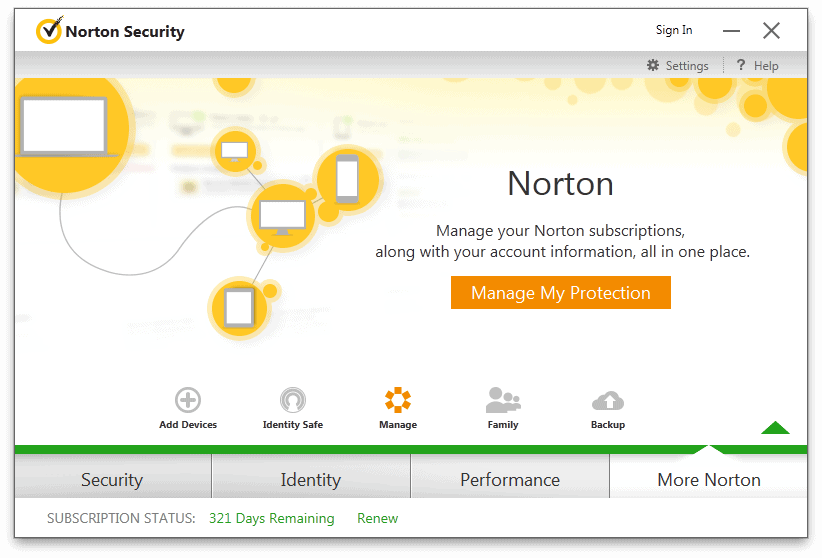 If elite level security is your main concern, Norton may be the perfect choice for you. The software has scores top ratings in lab tests and offers a 100 % virus free guarantee. Let's look at some of their security features.
2. Total AV
Highly Affordable
Real Time Protection
Windows, Mac, Android, iOS compatible
Performance Optimization Tools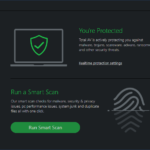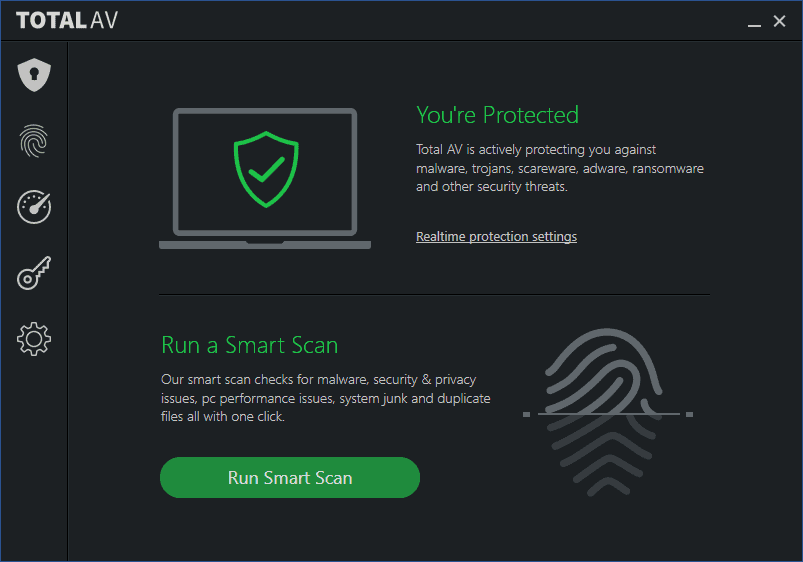 Total AV monitors in real-time, checking all downloads, links, and executables as you access them. The protection offered is nothing short of great, if only for the fact that it doesn't slow down your system. Total AV is, however, a relatively young company, and their reliability has yet to be proven in independent lab-tests. Despite this, their software is trusted by millions of users, and is generally very well reviewed. Let's look at some of their security features.
3. Panda Security
VPN for private, 24/7 Customer Support
Real-time antivirus protection
Windows, Mac, Android, iOS Compatible
Exceptional Virus Protection , Malware and Adware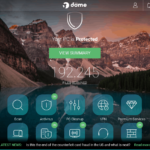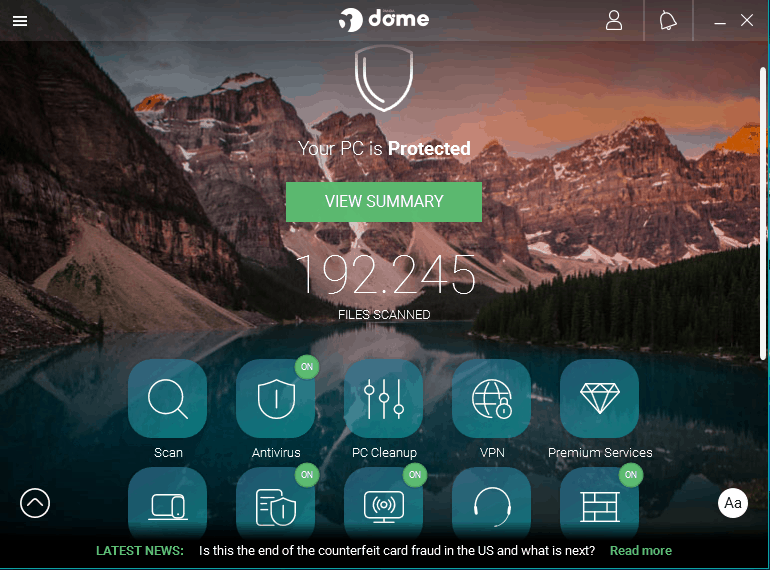 Panda's antivirus provides top notch protection when searching the internet, downloading files, or doing just about anything else. Panda's security performs remarkably well in lab-tests, and consistently outperforms its competition. The powerful software does, however, run constantly in the background. Some users have noted that this may have a negative impact on the performance of your computer.
4. Kaspersky
Windows, Mac, Android, iOS Compatible
100% perfect detection rate
Real-time protection, 24/7 Customer Support
On-demand malware scan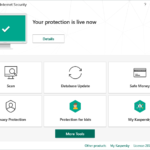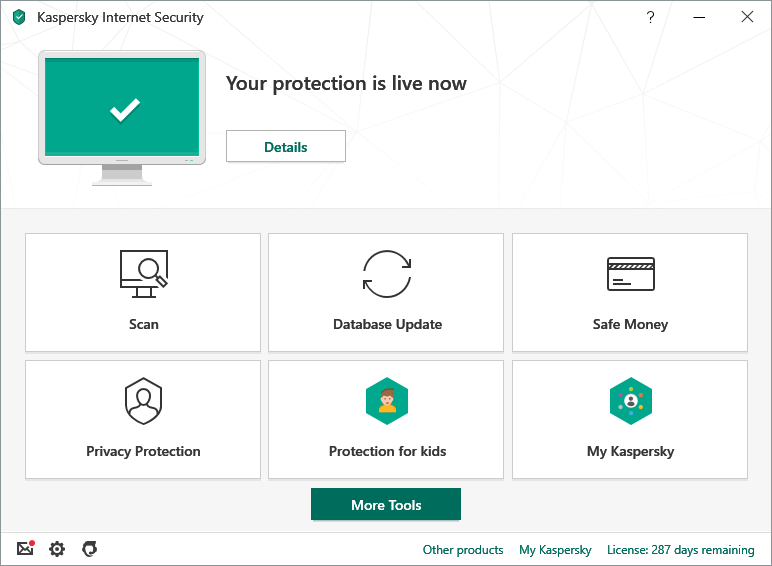 According to cybersecurity statistics, over 2200 computers are hacked per day. This equates to over 800,000 people being hacked every year. The only way to protect your computer from cyber-attacks is by using a secure antivirus. The most talked-about antivirus software for 2022 is Kaspersky.